AKTUELL
25.09.23 - 14.10.23 - sind Reitlager auf der Hazienda, jedemenge fröhliche Kinder die auch verpflegt werden müssen, dies geschieht im Restaurant, deswegen ist unsere Küche in dieser Zeit erst ab 18.00 Uhr geöffnet! Danke für Ihr verständniss!
Welcome to the Hacienda - Enjoy our specialties!
Welcome to the Hacienda restaurant in Niederhünigen! We offer you a unique culinary experience with our specialties Hot Stone and Roast Beef Argentina in a cozy and relaxed atmosphere. Our restaurant is the ideal place for a dinner with friends, a celebration or a romantic night for two. Let our friendly and attentive staff spoil you and enjoy our fine wines and cocktails. We are looking forward to your visit!
Ferdy Andres u sis new song..Biker Liebi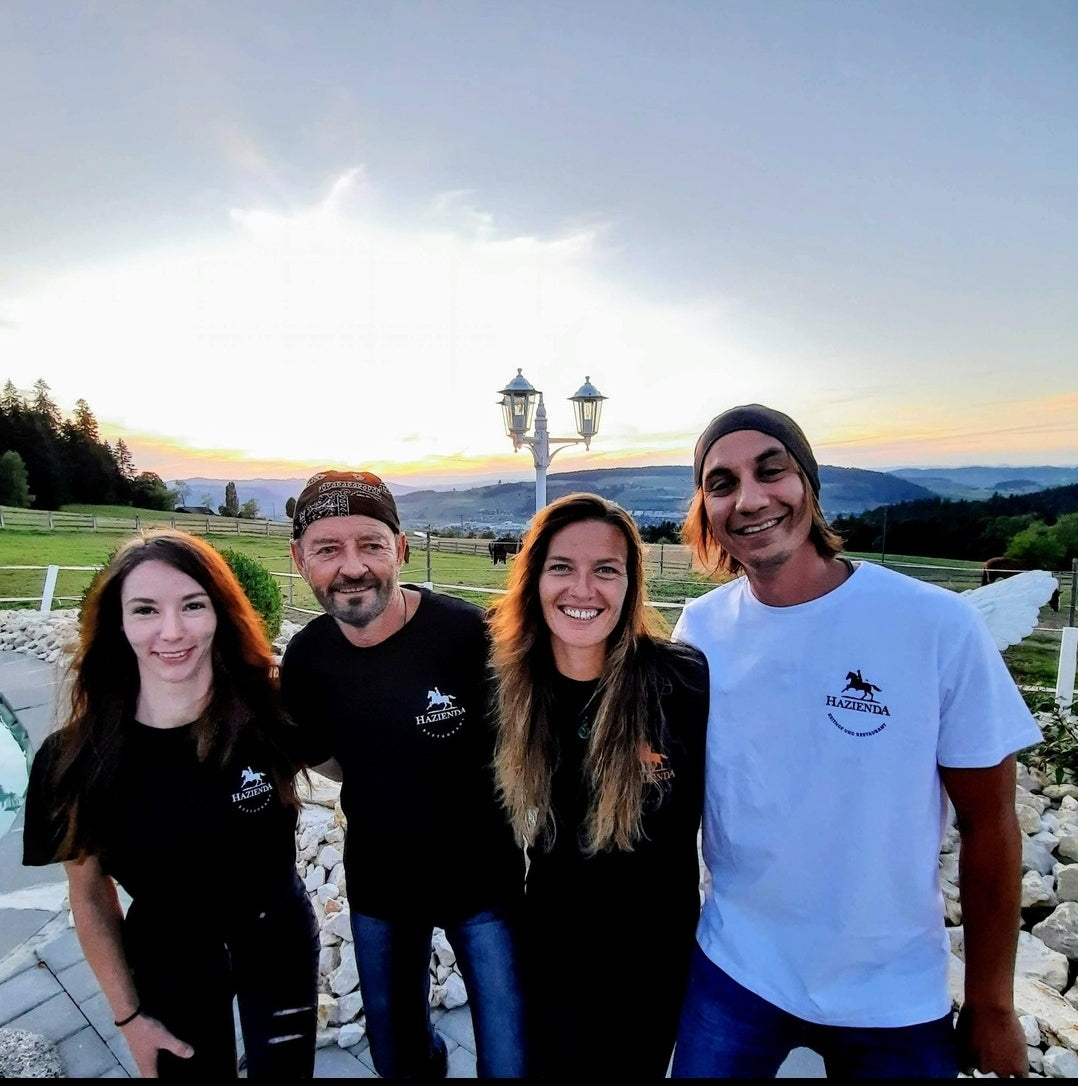 The team
We are the new team of the Restaurant Hacienda : Ferdinand Andres "Ferdy" (left) and Michelle Ruf "Mimi" (right), we look forward to welcoming you. We are a small team that puts our heart and soul into it.
Ferdy is a trained butcher and his passion is the grill. He designed and built the ambience and furnishings himself. The riding school is built on his shoulders and means everything to him. Horses, simply a part of his life.
Mimi has been in the hospitality industry for 18 years and puts her heart and soul into fulfilling her dream of having her own restaurant. Service isn't just a job it's a calling. All or nothing, as the saying goes.